The Department of Medicine  started on the new building of the hospital and research center in 1988  The Department under the chairmanship of Dr C R Bidri, Ex-Dean and Dr. S. B. Patil as the organizing secretary, successfully hosted 7th Karnataka API & CSI conference. More than four hundred delegates participated. Department hosted KAPICON-2015 and State level Mid Term Geriatric Conference in 2011 and 2016. The Department is conducting Diabetic Clinic since 1989. It has organized many CMEs and Workshops and Guest Lectures. The Research Cell was the brainchild of Dr S B Patil and he was the secretary of the cell for a period of two years during which all the research projects were compiled in a book and were meticulously followed during those two years.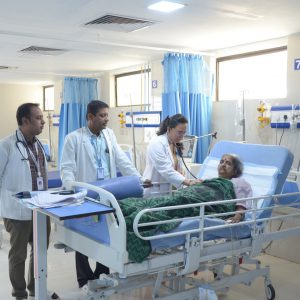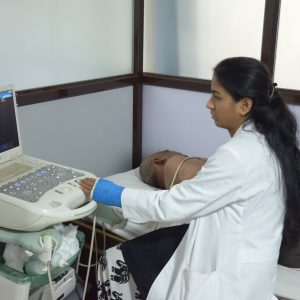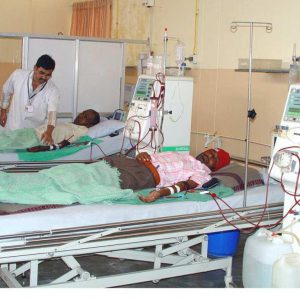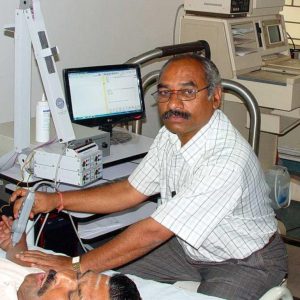 The Department has a well equipped ICCU, CCU, Tread Mill, Echocardiography and for teaching purpose the Department has a Seminar Room with audiovisual equipments.The Department regularly conducts Departmental meeting, subject seminars, journal clubs, mortality conferences and clinical meeting for Post Graduate Students. Regular Quiz Competitions, Drawing Competitions and World Days of Important diseases are organized for both UG and PG students. As innovative method of teaching Image Classes are taken for undergraduate students.The students are given regular OPD teaching as well as bedside teaching apart from didactic lectures. It has got its own tutorial hall. Students are taken for regular health checkup camps.With the joining of Prof. P. V. Prabhakar Rao, the Department of TB & Chest, which was so far under Department of Medicine, was transferred to him. The Department of Medicine, understanding with District Tuberculosis Centre started distributing free TB drugs, every Wednesday.
Now RNTCP centre started distributing antitubercular drugs daily at our Hospital.The teachers apart from teaching the students also engage in research work and have presented papers at State, National and International level. They also participate in extra-curricular activities like sports and social service
Dr S B Patil has written books in the local language about health and also on Diabetes Mellitus.

Honorable Vice-Chancellor Dr M S Biradar, Dr Sharan Badiger and Dr Anand Ambali, contributed for book chapters.

Few of the teachers are noted members of Rotary and have occupied an important position in that organization.

Dr S B Patil was the Governor of Rotary Internal District 3170 for 1995-96. He has visited USA and European countries and had an opportunity of seeing good centers like Sarsota Memorial Hospital and San Diego Cardiac Centre and General Hospitals in London and Don Caster and Noughtingham.

Dr M S Biradar Vice Chancellor BLDE (Deemed To Be University) has been appointed as visiting Professor to Tulane University.

Dr. R. C. Bidri, Prof. of Medicine, was Medical Superintendent From 14.8.2000 to 27.09.2004 and Principal from 28.09.2004 to 10.08.2012

Dr S S Devarmani, Professor of Medicine, Head of Unit IV is also Controller of Examinations of BLDE (Deemed to be University) since 1

st

April 2010.

Dr Badiger Sharanabasawappa, Professor and Head of the Department, recipient of "Senior Scientist Award" BLDE (Deemed to be University, at the time of 7

th

Convocation  on 01.10.2020.

The department has started specialty clinics like Diabetes, Nephrology, Gastroenterology, Geriatrics, Neurology, Dementia Clinic, Hematology Clinic, Gastroenterology Clinic, Cardiology Clinic and Tuberculosis & Chest Diseases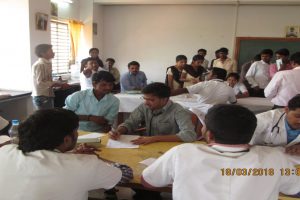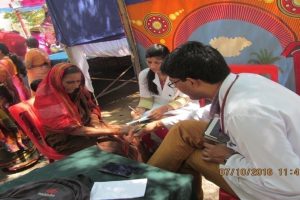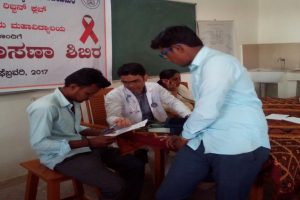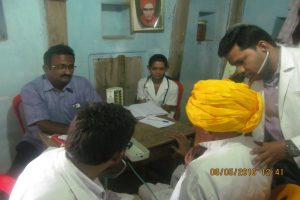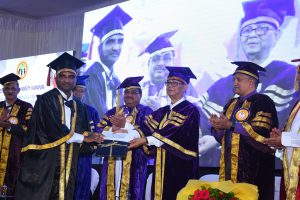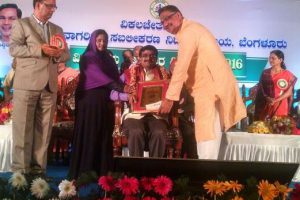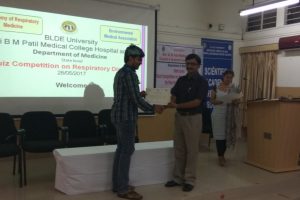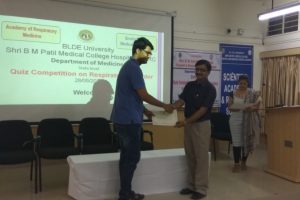 Frequently Asked Questions








WHAT PEOPLE ARE SAYING ABOUT US !
Don't Just Take it from us,Let our Students do the talking.
I, Dr. Shruti Kolli, presently doing DM Cardiology in M S Ramaiah College, Bangalore. I feel immensely honoured to address Shri B M Patil Medical College, BLDE University. I have been the student of this college for more than 8 years as I have completed under graduation and postgraduation from here. As we all know, it is one of the top colleges, especially for academics. It is very important to have a strong base in any profession and I am glad I did my undergraduation here which made me excel in my basics. As a postgraduate student, it was no less than a boon having such a good department with very approachable faculty creating a student-friendly atmosphere. We had excellent academics with involvement in teaching programs such as subject and clinical seminars, journal clubs, mortality meetings. We were under the direct supervision of our respective guides and unit chiefs that made us more responsible persons. I have got to see a wide diversity of patients at OPD & IPD and good exposure in handling emergency cases belonging to various super specialty branches at casualty that has made me confident in dealing with patients. I also had the privilege to serve the geriatric population being a part of the geriatric unit. Being a student, It holds significant value to be updated about recent advances especially in our field. I had the opportunity to get involved in many prospective studies and research works and got to attend as well as present the research work in terms of papers and posters at various state and national conferences. This has kept me updated and led me to publish articles in renowned journals as well. Overall, to put forth honestly, it was a tremendously worth journey, I would rather like to call this as another important milestone of my life.