Urology  is the branch of medicine that focuses on surgical and medical diseases of the male and female urinary-tract system and the male reproductive organs. Organs under the domain of urology include the kidneys, adrenal glands, ureters, urinary bladder, urethra, and the male reproductive organs 
Department of Urology in the BLDE(DU) Shri B. M. Patil Medical College Hospital &RC was established in 1998.It is equipped with well-established outpatient clinic supported by comprehensive diagnostic and therapeutic facilities, which include progressive care wards, hi-tech operation theatres, etc. The OPD itself is equipped with a urodynamics laboratory. There are various endoscopic facilities available URSL,TURP &PCNL etc. are routinely  performed. Additional facilities like Extracorporeal Shock Wave Lithotripsy (ESWL) machine are also available for safe, non-surgical treatment of patients suffering from kidney stones.
Department of urology has four consultants, one M.Ch candidate along with two dedicated nursing staff and two office staff.   OPD has got a registration center, consultation rooms, minor OT, ESWL and Urodynamics facilities.
SOME OF THE MOST CRITICAL CASES TREATED
PERCUTANEOUS NEPHROLITHOTOMY (PCNL):
We performed the first case of conventional PCNL in Bijapur district in the year 2005.
First case of SUPINE PCNL in the bijapur district was performed by our department in the year 2019
SUCCESSFUL MANAGEMENT OF A COMPLICATED CASE OF PROCIDENTIA WITH VESICAL CALCULUS
70 years female patient  with complaints of mass descending per vagina associated with lower abdomen pain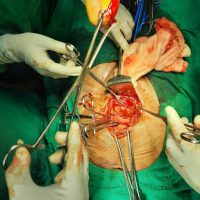 SUCCESSFUL MANAGEMENT OF A COMPLICATED CASE OF GIANT HYDRONEPHROSIS
23 years old Female with gradually progressing abdominal distension of 4 years duration associated with abdominal discomfort  for one month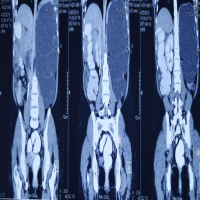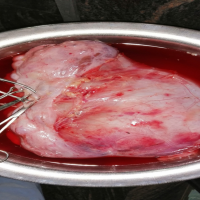 SUCCESSFUL  MANAGEMENT OF RENAL CALCULUS IN A PEDIATRIC HORSE SHOE KIDNEY
WHAT PEOPLE ARE SAYING ABOUT US !
Don't Just Take it from us,Let our Students do the talking.
Our campus is so full of Greenery and Divinity. Peacefull Library and supporting staff always encourage us in Learning. Technology Sound Classroom Help us to understand subject better
The Warm & Friendly Environment of the college has always encouraged us to the best, they have Always Provided us with Proper balance between Academic Social & cultural activities.
It was Truly amazing 4 yrs of my life.The academic & research experience was really remarkable with a great student friendly Environment. Seriously Speaking It was a home Away from Home