The Department of Dentistry was started in June 1990, as an allied branch of General Surgery. Presently, we have adequate staff members and facilities to run the department & OPD. [Four MDS and four BDS Faculty, and Four Dental chairs]Specialty practice in Orthodontics has been started in Department from Jan 2015.
Dentistry, also known as Dental and Oral Medicine, is a branch of medicine that consists of the study, diagnosis, prevention, and treatment of diseases, disorders, and conditions of the oral cavity, commonly in the dentition but also the oral mucosa, and of adjacent and related structures and tissues, particularly in the maxillofacial (jaw and facial) area.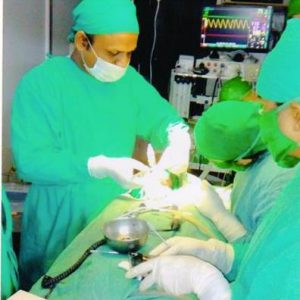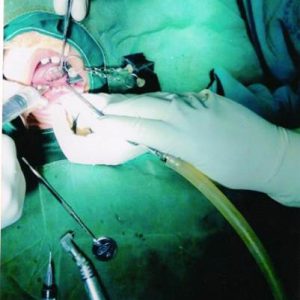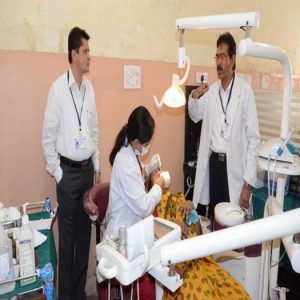 The Department is providing comprehensive dental care viz. Preventive, Curative and Restorative treatment and Surgical  treatment for patients visiting the Dental OPD.
Radiographs like
Intra oral periapical X ray
Occlusal x-ray
Bitewing x ray
Minor surgical procedures like
Excisional biopsy
Incisional biopsy
Operculectomy
Extraction of an impacted molars, canines etc.
Major Surgical Procedures like
Management of Maxillofacial Trauma.
Cysts and Tumors of Oral Cavity
Apicectomy and Apexification procedure.
The Dental Treatment Procedures Undertaken:
Orthodontic Treatment.
Exclusive Pedodontic Treatment.
Periodontal Therapies.
Endodontic Procedures.
Interceptive Orthodontics.
Oral Surgical Procedures
Fixed Prosthodontic Procedures.
Various Myofunctional appliances like  
Activator
Bionator
Fixed & removable prosthesis have been displayed for patient education and motivation.
WHAT PEOPLE ARE SAYING ABOUT US !
Don't Just Take it from us,Let our Students do the talking.
Our campus is so full of Greenery and Divinity. Peacefull Library and supporting staff always encourage us in Learning. Technology Sound Classroom Help us to understand subject better
The Warm & Friendly Environment of the college has always encouraged us to the best, they have Always Provided us with Proper balance between Academic Social & cultural activities.
It was Truly amazing 4 yrs of my life.The academic & research experience was really remarkable with a great student friendly Environment. Seriously Speaking It was a home Away from Home