Orthopedic is the branch of surgery concerned with conditions involving the musculoskeletal system. Orthopedic surgeons use both surgical and nonsurgical means to treat musculoskeletal trauma, spine diseases, sports injuries, degenerative diseases, infections, tumors, and congenital disorders.There are three units functioning under orthopedics department and on Sundays rotation units will function in the OPDs
The Department of Orthopaedics of Shri B M Patil Medical College is 33 years old,  established in the year 1986 under the able leadership of Late Shri Dr. M.Shivaramappa.
Professor Dr.M.Shivaramappa struggled very hard day and night to establish the department and he also established the Physiotherapy Centre and Artificial Limb Centre.
The ALC of our institution caters the needs of people of the entire North Karnataka and part of Maharashtra. It is a proud possession of our institution.
ARTIFICIAL LIMB CENTRE:  The ALC of our institution caters the needs of people of the entire North Karnataka and part of Maharashtra. All types of prosthesis and orthotics are manufactured here.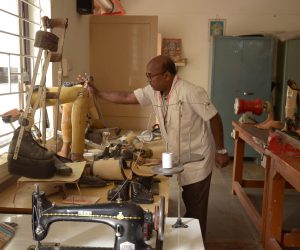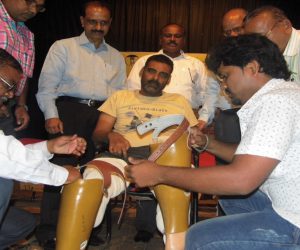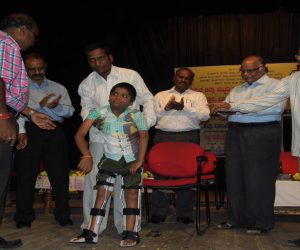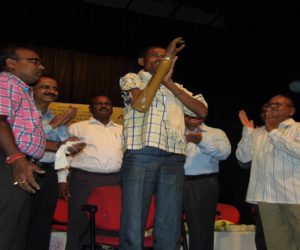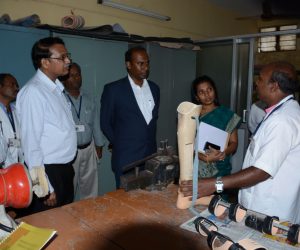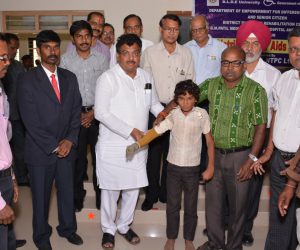 PHYSIOTHERAPY  UNIT:  We have a well established physiotherapy centre with all the facilities  and  modern gadgets.help people affected by injury, illness or disability through movement and exercise, manual therapy, education and advice.
We have Performed Interesting Special Surgeries like:
ACHIEVEMENTS OF THE

DEPARTMENT:
In 2002 Our Dept conducted 26th annual conference of Karnataka Orthopaedic Association in which around 650delegates from all over the country had attended and nearly 20 guest speakers from Karnataka and other parts of the country.
In KOACON 2006 Our Post graduate student, Dr.Anuj Malhotra got first prize for rare case presentation- Hydatid Bone Cyst in Radius.
RESULTS:
Following MS Orthopaedics candidates secured Gold Medals in Examination of BLDE Deemed to be University.
Shushrut B.Bhavi–April 2013
Dr Bami Monish S-April 2014
Dr Mapari Yogesh-April 2015
Dr Arravind Pillai-April 2016
Dr Ullas T-April 2017
Dr Sharad Shirol-April 2018
Dr Prashant B K-April 2019
Following D'ortho candidates secured Gold Medals in Diploma Examination of BLDE Deemed to be University..
Dr.Abhishek Shukla-April-2010
Dr.Mahesh Kapshi-April 2012
Dr.Deepesh Daultani-April 2013
Dr.Vikrant Kulkarni-April 2014
Dr Hariskrishna Bachu-April 2015
Dr C.Bharatkumar-April 2016
Dr Syed Shoaib-April 2017
Dr Shah Shwet H-April 2018
Dr Anirudha M-April 2019

WHAT PEOPLE ARE SAYING ABOUT US !
Don't Just Take it from us,Let our Students do the talking.
Our campus is so full of Greenery and Divinity. Peacefull Library and supporting staff always encourage us in Learning. Technology Sound Classroom Help us to understand subject better
The Warm & Friendly Environment of the college has always encouraged us to the best, they have Always Provided us with Proper balance between Academic Social & cultural activities.
It was Truly amazing 4 yrs of my life.The academic & research experience was really remarkable with a great student friendly Environment. Seriously Speaking It was a home Away from Home