Respiratory Medicine is considered a branch of internal medicine, and is related to intensive care medicine. Respiratory Medicine often involves managing patients who need life support and mechanical ventilation. Respiratory Medicine are specially trained in diseases and conditions of the chest, particularly pneumonia, asthma, tuberculosis, emphysema, and complicated chest infections.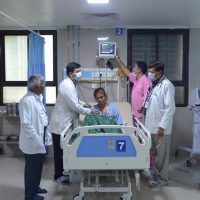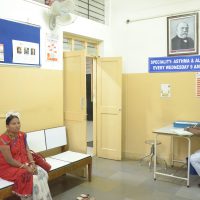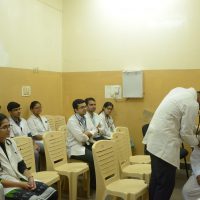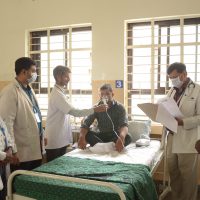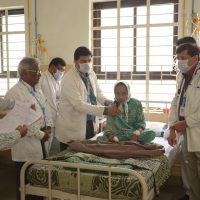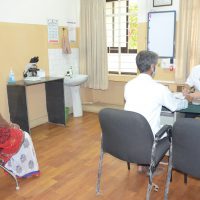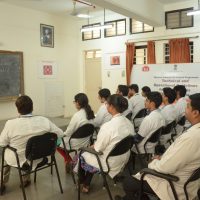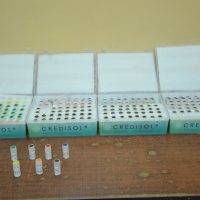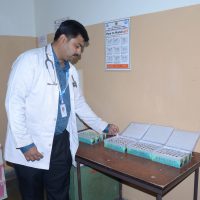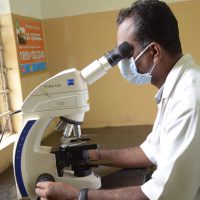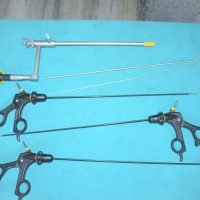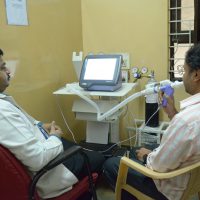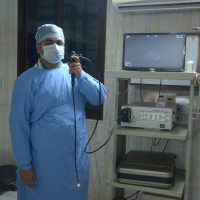 The department is equipped with 30 bedded general ward, 5 bedded RICU, PFT lab, bronchoscopy suit. The staff is well versed with the following services;
OPD services.
IPD services.
Advanced Pulmonary Function Test- Spirometry, MVV, DLCO , MBT..
Bronchoscopy and allied services.
Tube thoracotomy (ICD).
CT guided Lung biopsy and allied services.
Thoracoscopy and allied Services.
Expert Opinion for referred cases.
Expert opinion to other service departments such as Medicine, Surgery, OBG, Paediatrics, Orthopaedics etc
Our college has an RNTCP unit since 2003. It was taken over by the department of Respiratory Medicine in the year 2012. Dr santosh Nemagouda took over the charges as Nodal officer in the year 2012.
Activities carried out;
It has got DMC centre equipped with LED microscope which carries out 800 to 1000 smear examinations per month
It has got DOT centre which provides DOTS. It initiates DOTS and transfers out patients to the nearby PHC/ Community health centres.
This centre also takes part in spreading awareness about the disease and also regarding RNTCP activities and events at student level (UG/PG), staff level, community level
This unit has been encouraging UG PG students to undertake research work on RNTCP activities and events
Recently we have planned for inpatient facility for MDRD TB patients. This has been discussed with BLDE management and civil work is under progress.
WHAT PEOPLE ARE SAYING ABOUT US !
Don't Just Take it from us,Let our Students do the talking.
Our campus is so full of Greenery and Divinity. Peacefull Library and supporting staff always encourage us in Learning. Technology Sound Classroom Help us to understand subject better
The Warm & Friendly Environment of the college has always encouraged us to the best, they have Always Provided us with Proper balance between Academic Social & cultural activities.
It was Truly amazing 4 yrs of my life.The academic & research experience was really remarkable with a great student friendly Environment. Seriously Speaking It was a home Away from Home